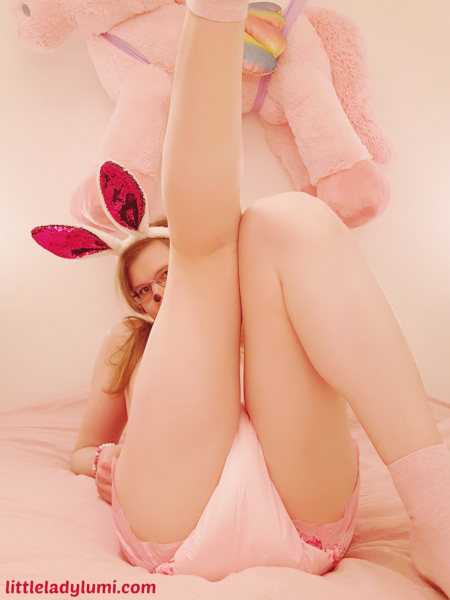 I'm a diaper lover and a little, who loves everything cute and pretty. Usually I play a little older school aged girl of age 10-12, who still has to wear diapers, because she can't quite keep her panties dry.
At times my videos also feature "auntie", a fictitious caretaker, who can be both stern and gentle. One day, my girlfriend might play her, but for now I use clever tricks to create the illusion of another person.
I like being teased of wetting my diapers and dressed like a cute little girl. I'm also into bondage and restraints, although I prefer restricting movement only just enough to make the case. I also like pleasure control and chastity belts, and being told not to touch myself in naughty places.
In my daily life I usually wear a dungaree dress, twintails, and a red collar, not too far from what you can see on my videos and pics. As the collar suggests, I'm into pet play and sometimes play a cat, wearing fluffy ears and a leash. I also have my own pet bowl and a cage.
I love tea. I often drink a whole pot at a time and end up running to the bathroom every fifteen minutes, unless I'm thickly padded. I'm also fond of reading, you can always find a book on my night table. Usually it's scifi or Japanese modern classics.
I like nature and camping, you may have seen me hiking in the forest on some of my videos. I have a woodgas stove for boiling water to make tea and cup noodles, everything a growing girl needs. Sometimes I take my hammock with me and spend the night outdoors.
I'm usually gentle and caring, at times overly empathetic, but I'm also an introvert. Sometimes I get overwhelmed from interacting with people, so it might take time for me to respond to messages and comments, but I do my best to answer them.